Parvez Alam
Principal Design | Founder
Bachelor Of Architecture
MSC Civil Engineering & Management
University of Glasgow, UK.
Parvez is a partner in Synthesis, His forte is in delivering complex projects ,By using a problem-solving methodology, rejecting the formulaic and conventional. An imposed style or agenda never drives his design process, the work is reality based. He dedicates his diversified and not so conventional approach to his work experience Internationally.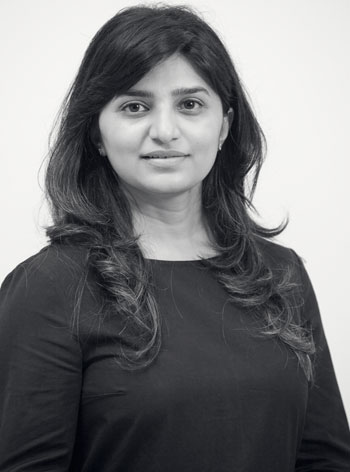 Sachi Gupta
Principal Design | Founder
Bachelor of Architecture
Masters of Architecture,
London south bank university, Uk
Sachi is a partner in Synthesis and has over 13 years of extensive experience gained in her several years of practice.The influence of her meticulous training in the initial years and coming into contact with influential mentors, played a big part in her own development as an architect.
In her several years of practice she has worked on diverse range of projects both in India and internationally. Her typical trait of getting bored way too often is actually what she calls it her USP as a designer "this urges me to keep reinventing my self both personally and in my design approach."